Sveriges utrikesminister anlände till Israel igår eftermiddag, för ett officiellt besök. Detta markerar ännu ett steg i rätt riktning i de allt bättre relationerna mellan Sverige och Israel.
Besöket är det första besöket av en svensk utrikesminister på tio år. Utrikesminister Linde kommer att möta utrikesminister Lapid och president Isaac Herzog under besöket. En av de viktigaste markeringarna under Israelresan är också besöket på förintelsemuseet i Jerusalem Yad Vashem – World Holocaust Remembrance Centre.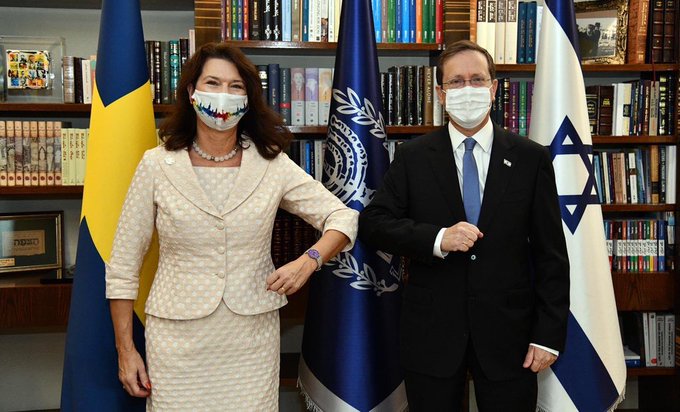 Lindes besök ger också israelerna en möjlighet att visa upp den demokratiska judiska staten, som blomstrar och med sin högteknologiska forskning bidrar till förbättrade levnadsvillkor för alla.
President Isaac Herzog twittrade:
Israel-Sweden relations are turning a new leaf. Pleased to welcome my old friend FM @AnnLinde to Jerusalem today. Glad to help to relaunch high-level contacts between Israel and Sweden, to strengthen our dialogue and always speak frankly with each other.